Ongoing Support Group
Mindful Mondays
Many people have told us that they would like to have a place where they could drop in to practice mindfulness meditation and get some advice and encouragement using mindfulness in their lives. If you want to keep up your mindfulness practice, meet with others who have the same interest, and get advice and guidance, then our Mindful Monday sessions would be right for you.
These sessions are not for complete beginners. You are eligible to participate if you have already completed a Mindfulness-based Cognitive Therapy (MBCT) program or a Mindfulness Based Stress Reduction (MBSR) program. You could also join us if you have had some other mindfulness training.
Upcoming Meets:
Our Mindful Monday group meets one Monday each month. You can join us whenever you like. You don't have to sign up for a fixed number of meetings. We do ask though that you register ahead of time for each session so we can make sure there will be a spot for you.
Cost:
The cost for each session is $30.00 and you will receive a receipt from a Registered Psychologist.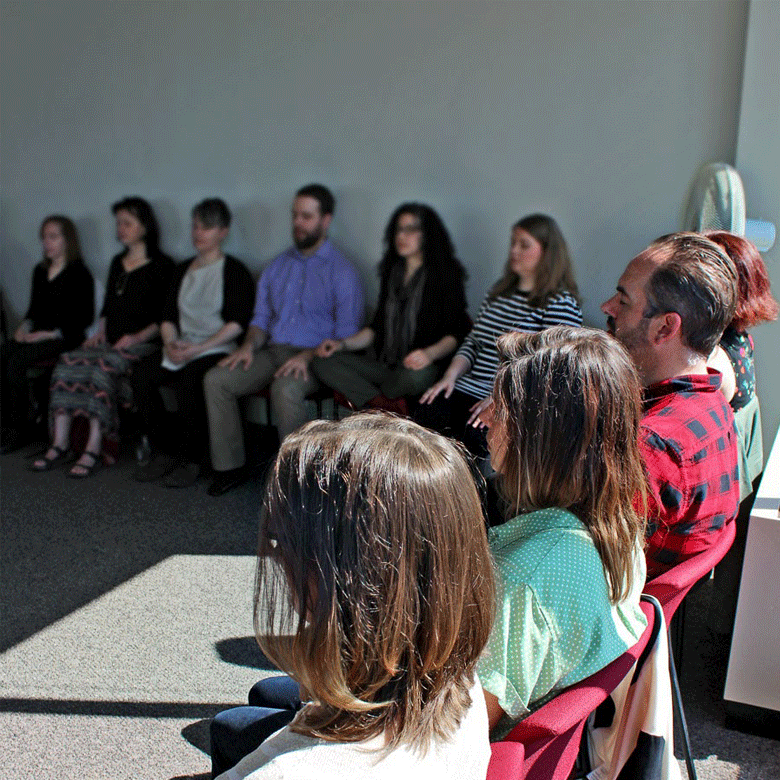 Upcoming Mindful Monday Sessions:
On Mondays from 6:00 – 7:30 p.m.
Monday January 8, 2018
Monday February 5, 2018
Monday March 5, 2018
Monday April 9, 2018
Monday May 7, 2018
Monday June 4, 2018